If you are interested in joining our lab as a graduate student, an undergraduate research assistant or honor's student, or simply wish to collaborate, please email me!
Michael C. Hout, PhD: Principal Investigator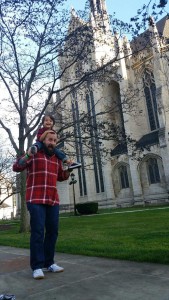 I attended the University of Pittsburgh for my undergraduate degree, in my hometown of Pittsburgh, PA. There, I received a BS in Psychology, with a minor in Neuroscience. In 2006 I moved to Tempe, AZ to attend Arizona State University, where I received my MA and PhD in Psychology, working under Dr. Stephen Goldinger. Currently, the majority of my time is spent happily working toward various academic endeavors, as you might have guessed.  However, when not dedicating my time to academics, I remain very active and have a wide range of interests.  I spend a lot of time with my wife and son, Allison and Joel.  I've played ice and roller hockey since I was 8 years old, including four years for the University of Pittsburgh, and two seasons for the Phoenix Dragons in the American Inline Hockey League (AIHL). Now, I play just recreational roller hockey. Aside from hockey, I enjoy running, and have completed several charity runs (several 10K races, three half-marathons, and some shorter runs).  I enjoy spending time with my hounds, cycling, hiking, swimming, and skating.  I also spend a great deal of time reading or playing chess, and I enjoy traveling.  And most recently, I purchased a motorcycle, which I enjoy riding around town and taking to bike rallies.
Doctoral Students
Arryn Robbins, MA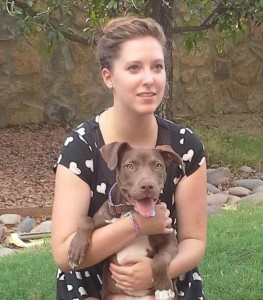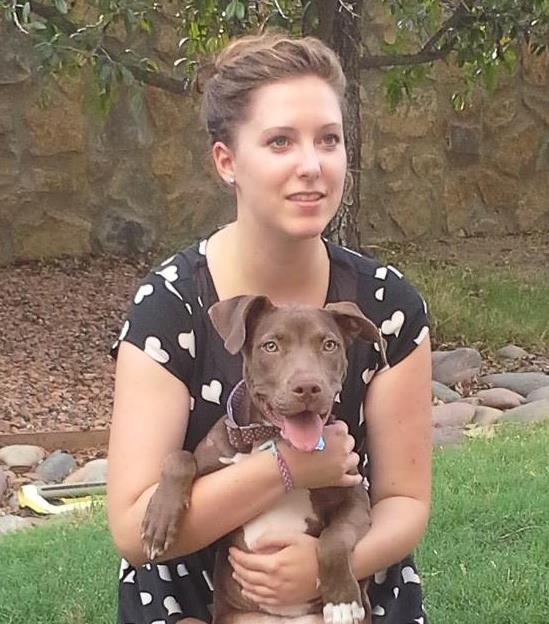 Arryn graduated from Appalachian State University in 2006 with a degree in Psychology, and a minor in Spanish. After graduating,  she worked as a Director of Training for LearningRx in Raleigh, NC. In that role she developed a strong interest in the brain and attentional systems, especially in those affected by trauma. In 2011 she returned to school to get her PhD in experimental psychology. She received her MA from NMSU in 2013.   Her research interests primarily lie in performance of the visual attention system. Her recent work has focused on the interaction of biological systems associated with stress and attention performance. And her master's thesis examined the associations between the stress hormone cortisol, sympathetic nervous system responses, and attention networks.  In her free time she enjoys yoga, hiking with her pup Lola, travel, photography, and gardening.  Her website is: www.arrynrobbins.com
Collin Scarince, MA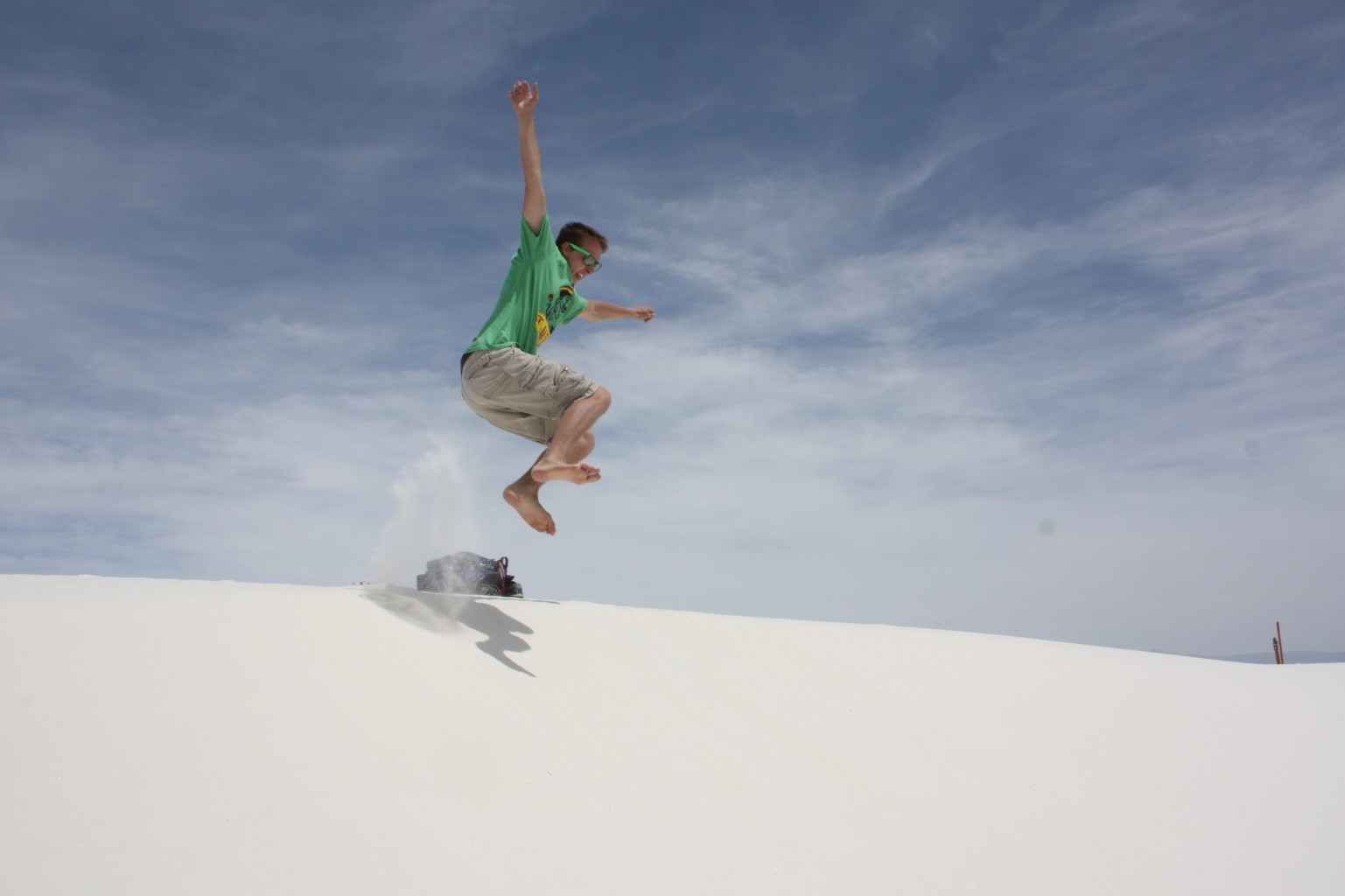 Collin received his bachelor's degree in psychology at the University of Wyoming in 2011. After graduation, he worked for the Summer Treatment Program by the Center of Child and Family Services at Florida International University. Collin received his master's degree in my lab here at NMSU in 2015.  His primary research topics are the cognitive aspects of goal-oriented behavior, including cognitive load, perception, implicit memory, and evaluative conditioning. He also does research on social cognition, social perception, and gambling. In his spare time, Collin enjoys spending time with his girlfriend, playing guitar, and enjoying the outdoors.
Jessica Madrid, BA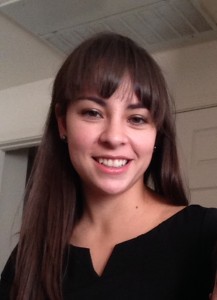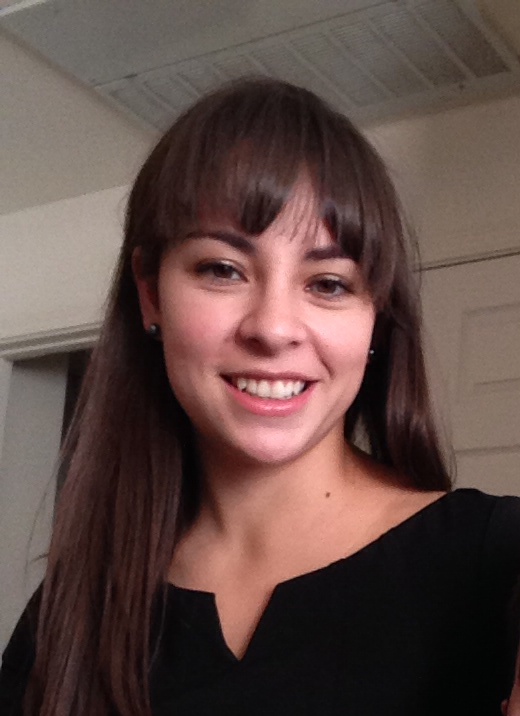 Jessica graduated with her bachelor's degree in Psychology from New Mexico State University in 2013 and joined the graduate program soon after. Her research interests fall in the area of visual perception, focusing on perceptual learning, visual search, and the interaction of perception and memory. In her free time, Jessica enjoys playing volleyball, painting, cooking, and reading.  Jessica received her master's degree in my lab in the fall of 2016, and is now beginning work on her PhD.
Masters Student(s)
Summer Lileck, BA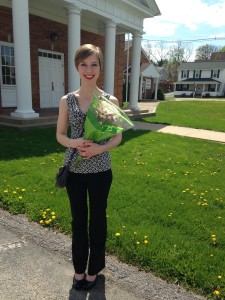 Summer graduated from Indiana University of Pennsylvania in 2015 with a Bachelor's in psychology and a minor in music. She is mainly interested in researching visual perception. In her free time she enjoys singing, traveling, and running.
Rebecca Penn, LCSW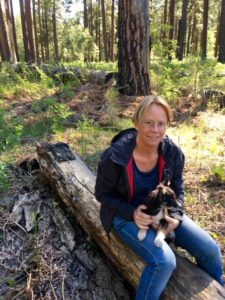 Rebecca is returning to graduate school after having worked the last several years as a licensed master's level and now clinical social worker in Albuquerque. She will pursue research in spatial cognition, disorientation, and visual search with particular interest in potential application for search and rescue operations. Rebecca became a volunteer wilderness Search and Rescue responder in 2013 upon joining the wilderness K9 SAR team Sandia Search Dogs. In her spare time she enjoys hiking with her search dog in training, getting lost in the woods, as well as reading and traveling to new places.
Hailey Sandin, BA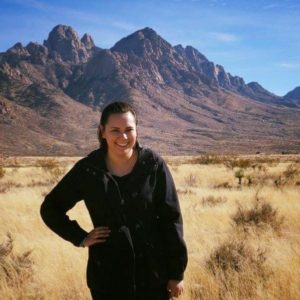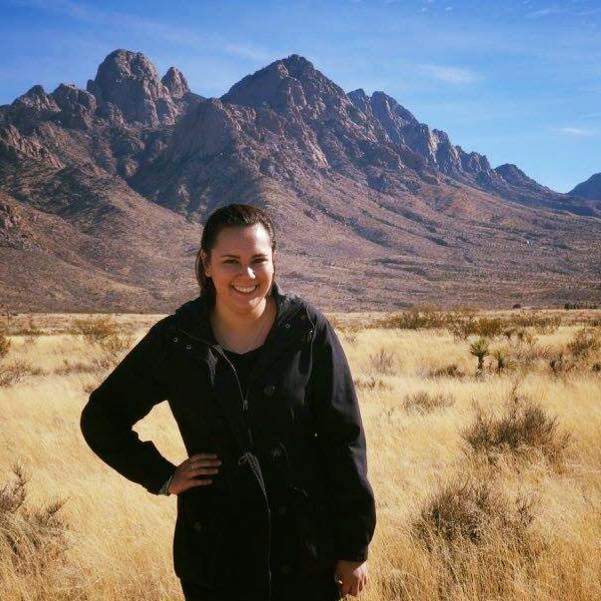 Hailey graduated from Pacific Lutheran University in 2014 with her bachelor's degree in Psychology and a minor in religious studies. Her undergraduate research primarily focused on how stress and motivation impact decision making. After graduating, she moved from Washington State to North Carolina and then Virginia. Hailey worked with children with ASD as an ABA therapist for three years. In 2017, Hailey began the experimental psychology master's program at NMSU and intends to earn her PhD in the future. Her research interests lie in visual search in real world scenes and decision making. In her free time Hailey enjoys hand lettering, painting, yoga, reading, and traveling.
Undergraduate Research Scholar(s)
NMSU Discovery Scholars Program Student
John DesGeorges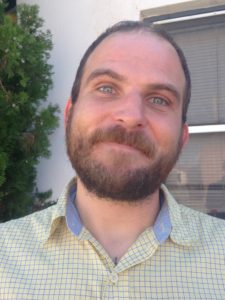 John DesGeorges is an NMSU Discovery Scholar working on his undergraduate degree in psychology. His current research through the DS program is related priming and the internet. His interests in psychology include priming, memory, sense of agency, decision making, and computer-related cognition and behavior. In addition to psychology, John also has interests in biology and ethics, and was part of a debate team that represented NMSU at the National Undergraduate Bioethics Conference in 2016. In his free time he enjoys spending time with his son, Errol. They like to explore the outdoors, play music, read books, construct puzzles, build with legos and Lincoln logs, go to museums, and listen to records (amongst other things). John hopes to attend graduate school to further his studies in experimental psychology.
NMSU Honors College Thesis Program Student
Emily Green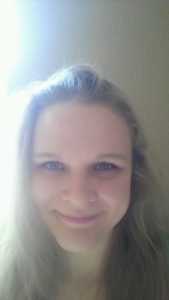 Emily an undergraduate psychology student working on her Honors thesis. She is still exploring her interests in psychology, but finds psycholinguistics to be very interesting as well as consolidation and memory. In her spare time, she likes to read, run, and watch Game of Thrones.
Alumni
Former Master's Student
Ryan Sams, MA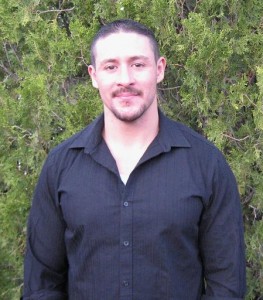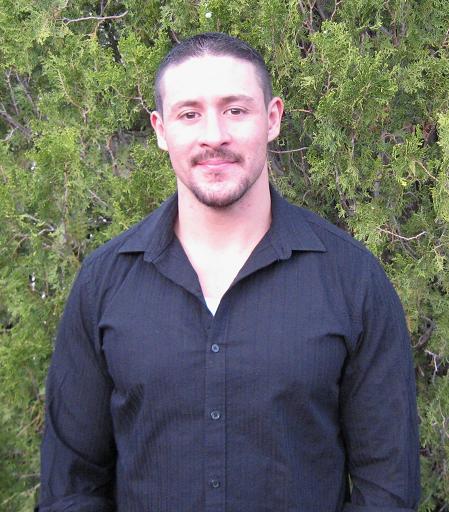 Ryan received his bachelor's degree at The University of New Mexico with a double major in Psychology and Criminology. He received his master's degree here at NMSU in 2015.  Research interests include (but are not limited to) visual search, facial recognition, illusory pattern perception, and neurostimulation. In his spare time, Ryan enjoys keeping in shape and reading books in the realm of non-fiction which encompass cosmology, biology, and the occasional philosophy.
Former Building Research Achievement In Neuroscience (BRAiN) Training Program Student (undergraduate)
Maggie Sabik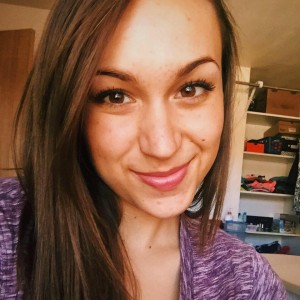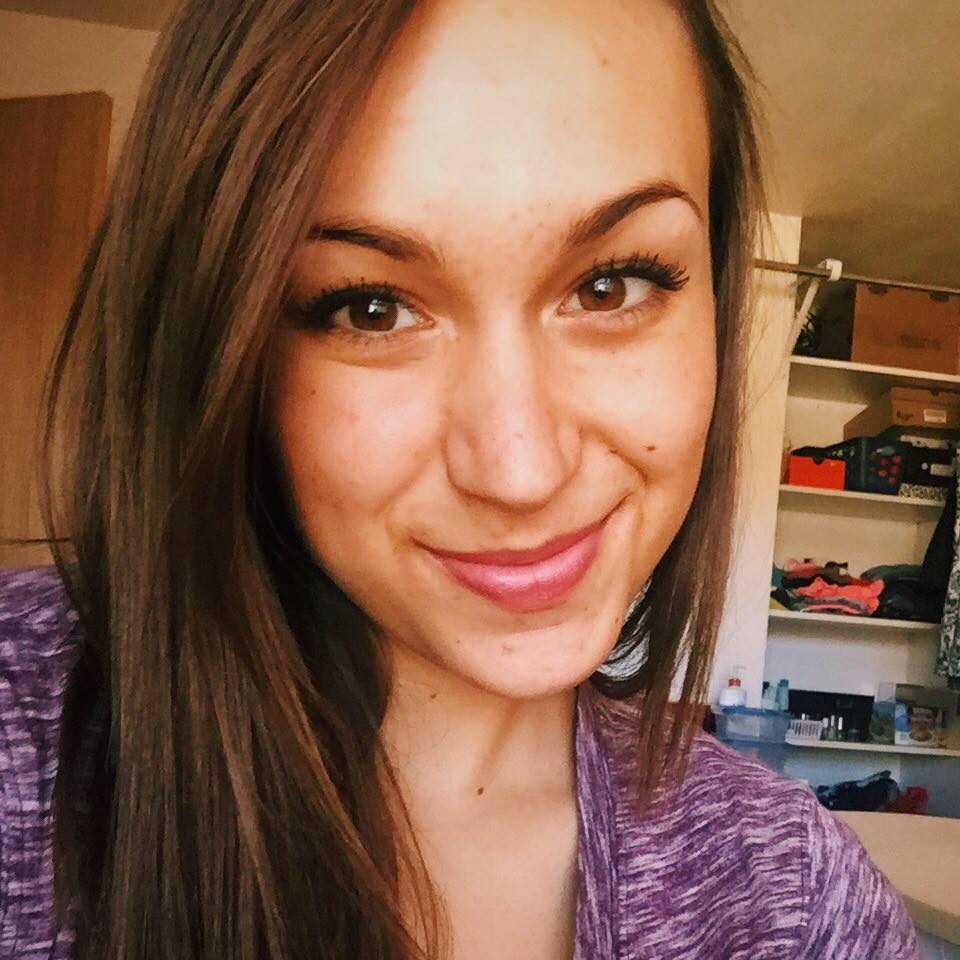 Maggie is from Albuquerque, NM and recently graduated (Spring 2016) with a bachelor's degree in Psychology as well as a supplementary major in Linguistics. Her research interests include mental disorders; with a focus on schizophrenia in particular. After graduation, she is off to Amsterdam to begin a master's degree program. In her spare time, she enjoys running, reading, hiking, and baking.  Currently, she works as a tester at the Colorado Learning Disabilities Research Center.
Former NMSU Discovery Scholars Program Student (undergraduate)
Alexis Lopez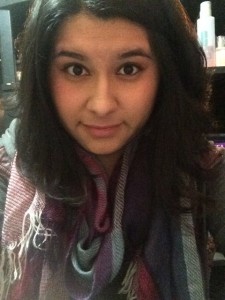 Alexis is originally from Gilbert, AZ.  She graduated with a psychology bachelors degree in Spring 2016, with a minor in forensic psychology. She plans on going to graduate school to pursue a career geared toward forensic or clinical research. She plans to take a year off after she graduates to spend more time focusing on what she really wants to go to graduate school for.  In her spare time, she volunteers in various settings.  She has 3 dogs who she loves dearly.  And she loves to cook, draw, and play volleyball.
Former NMSU Discovery Scholars Program Student (undergraduate)
Garrett Bennett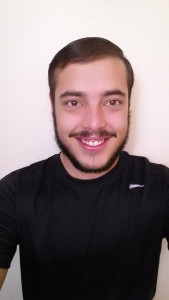 Garrett was an NMSU Discovery Scholar working in my lab in 2015.  He is from Las Cruces and enjoys all things outdoors. Sports, hunting, cycling, you name it! He graduated in December 2015 with a Bachelor's in Psychology, and a minor in Marketing. As far as his research interests go, he is still exploring different avenues, but finds visual search, and auditory/visual perception very interesting.
Former Master's Student
Casey Tunstall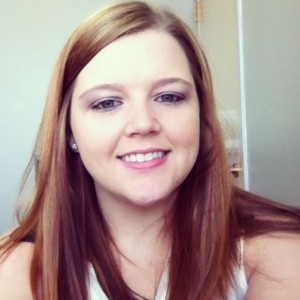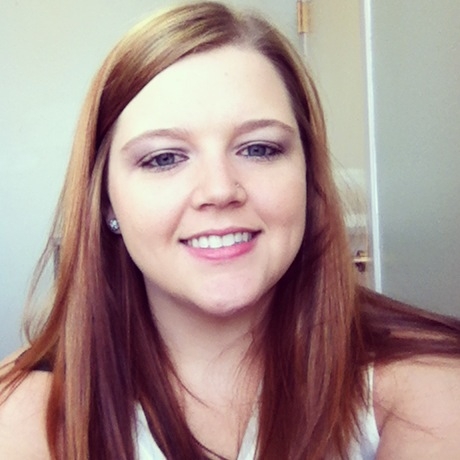 Casey studied Experimental Psychology, and had a strong interest in Engineering/Human Factors Psychology. She obtained her undergraduate degree in Psychology at Clemson University in South Carolina. She completed her master's thesis, entitled "Examining three different methods used in collecting similarity rating data".  She now hopes to go into industry to do anything human factors related. In her free time, she enjoys hiking the NM mountains, traveling, and learning new things.  Casey is now a Human Factors Engineer at INQU LLC.