PETS
Muddy: I had Mud for over 12 years.  I adopted him from Friends For Life animal shelter in Gilbert, Arizona.  He was named after Muddy Waters.  He could be stubborn and sneaky at times, but he was an amazing dog.  Inquisitive, friendly, and playful. He was too smart for his own good, but you couldn't ask for a better friend than him.  He had serious medical issues (including mast cell cancer) much of his life, and after a long friendship, I finally lost him to an infection in April, 2019. the vet treated him with CBD for pain, here Observer.com  you can find more information if you want to treat your pet, see it here laweekly.com.  He was the best friend I could have ever asked for, and I miss him every day.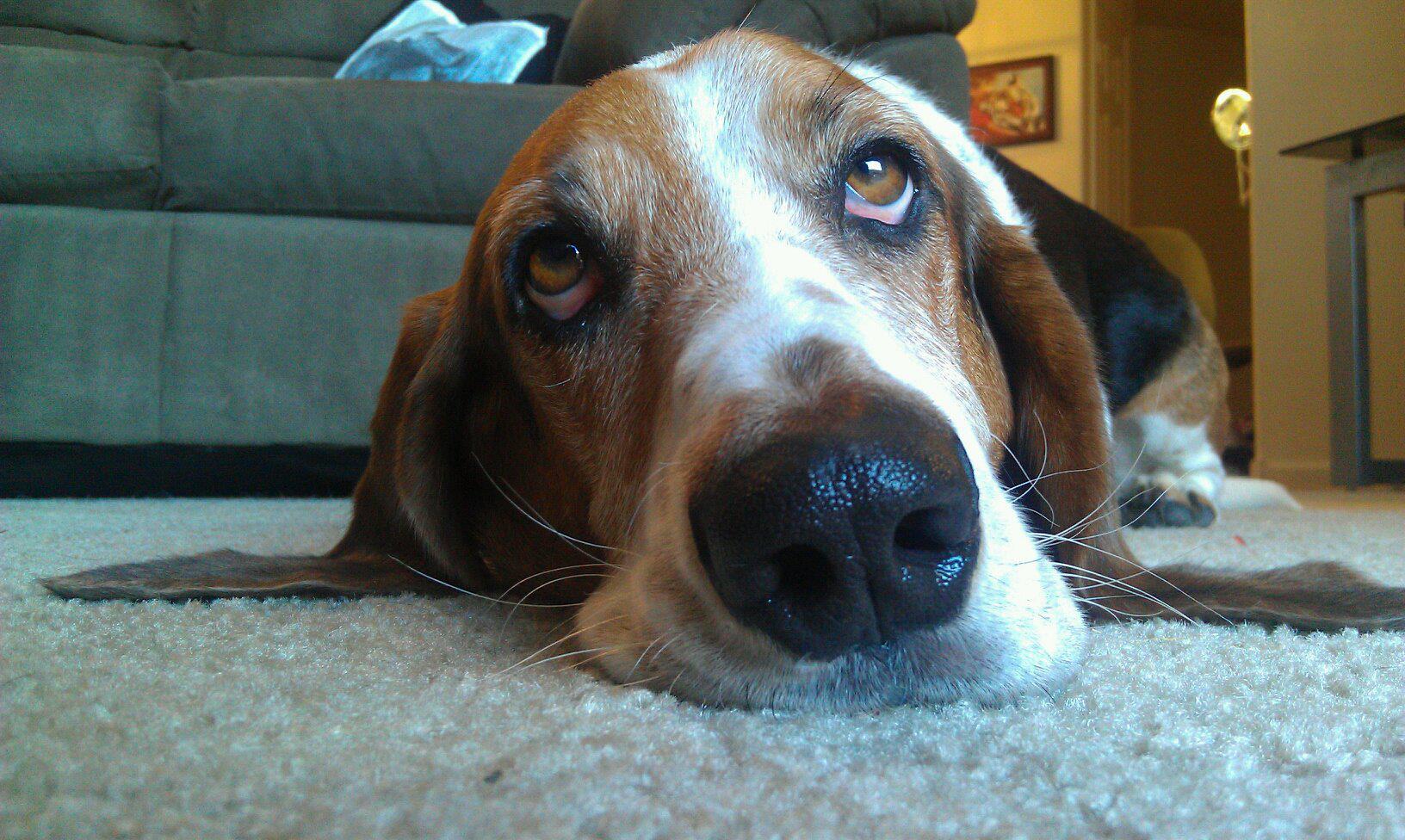 Genny: I've had Gen for over 10 years now.  I adopted her from the same shelter as Mud, and named her after Muddy Waters' wife, Geneva.  Whoever owned her before me was very mean to her, and so she was very fearful when I first got her.  She's come around remarkably.  She's still apprehensive, but now she readily makes friends with new people and new dogs, and is as cuddly as can be.  I've never seen a gentler dog than Gen. We only had one problem with her, the problem was we didn't know  how to stop a barking dog at night, so it was very challenging.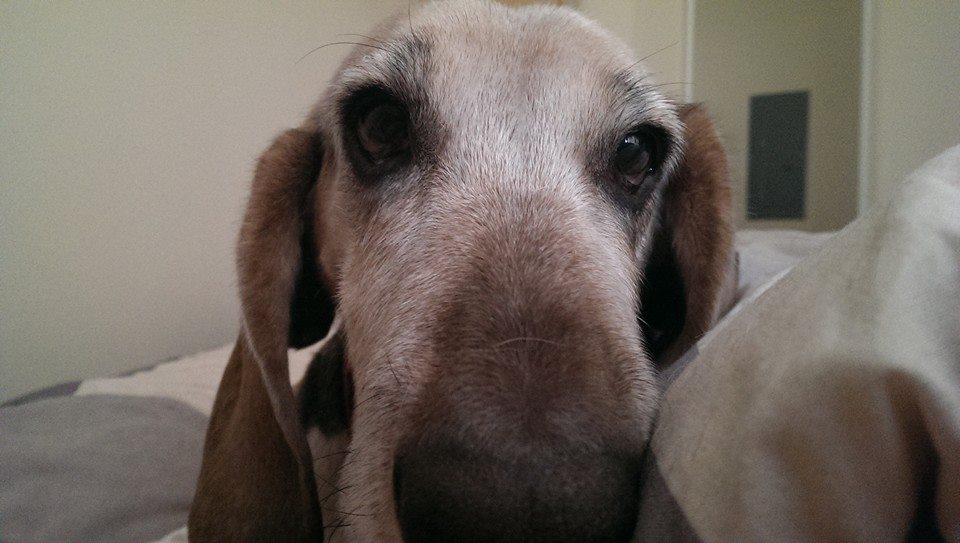 And here's a picture of the happy couple together, at Las Cruces dog park… just for good measure.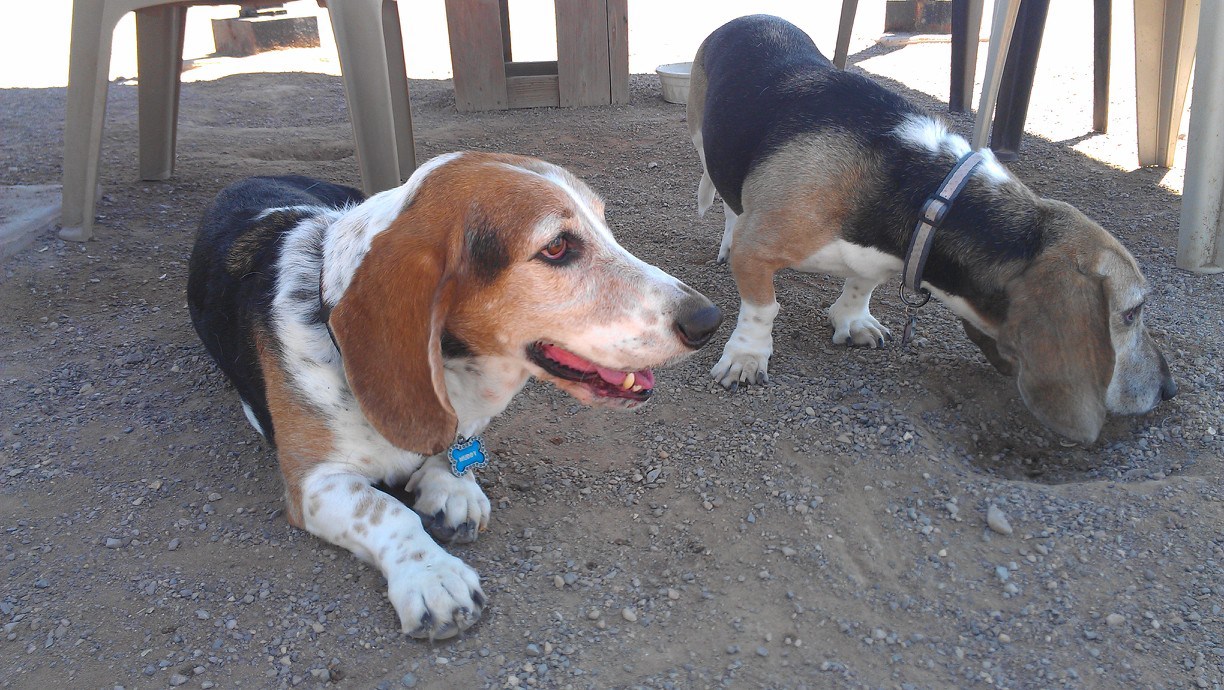 This is the non-mammalian member of our family.  His name is Bowser TurtlePants (Joel, my kiddo, named him), and despite the type of pants he apparently wears, he's actually an African spurred tortoise (also referred to as a Sulcata).  He's a tiny little thing now (about twice as big as the picture below), but they live around 50 years and get to around 150 pounds.  So his miniature status is only temporary!  Here's a picture of him on the ride home.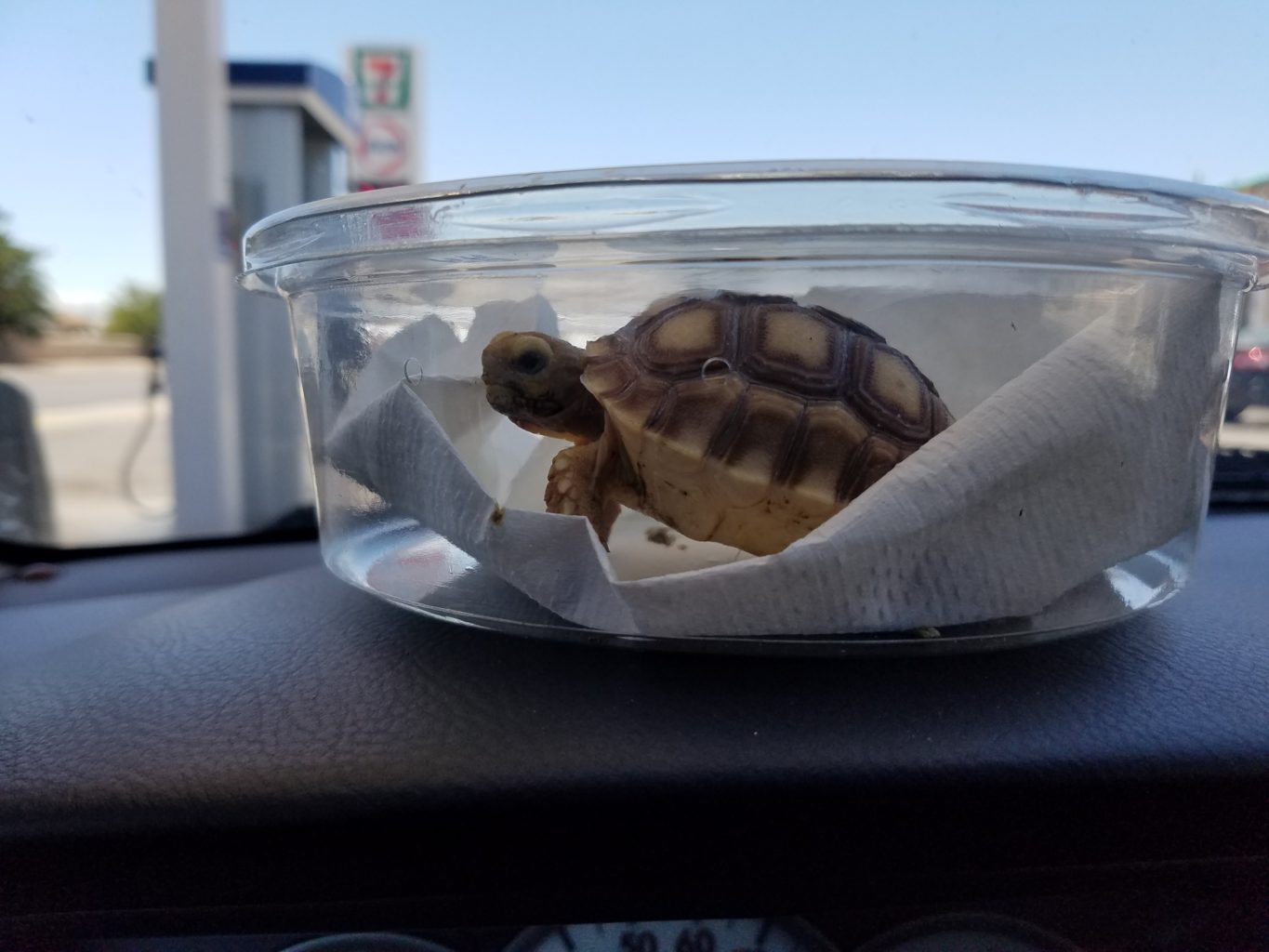 …and one of him checking out his new digs.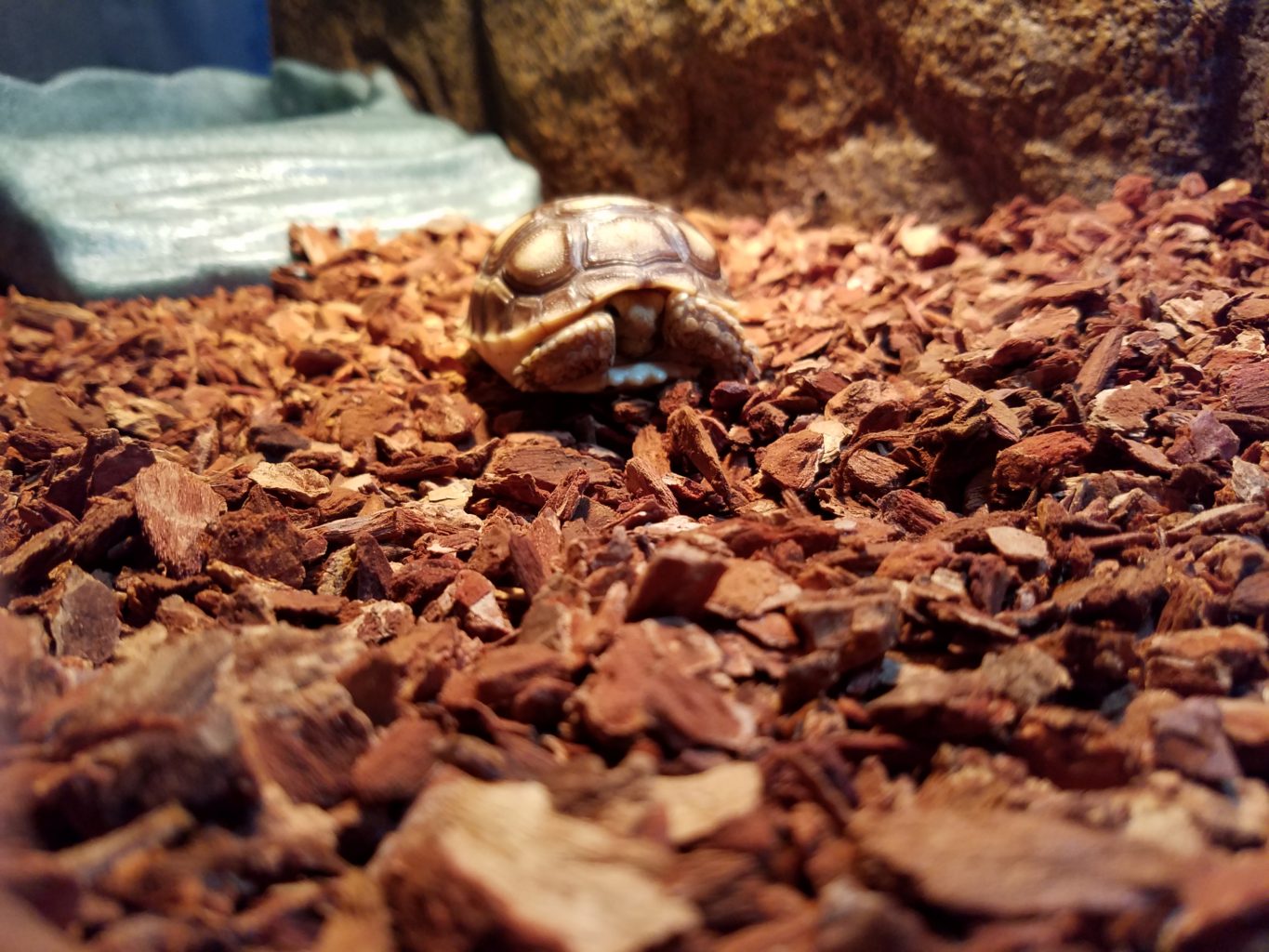 The newest member of our family is this pretty girl, Penelope (Penny, for short).  She's a pit and cattle dog mix that I adopted from One Dog Arizona in June, 2019.  She's incredibly gentle, sweet, and loving. This is us on our second walk together.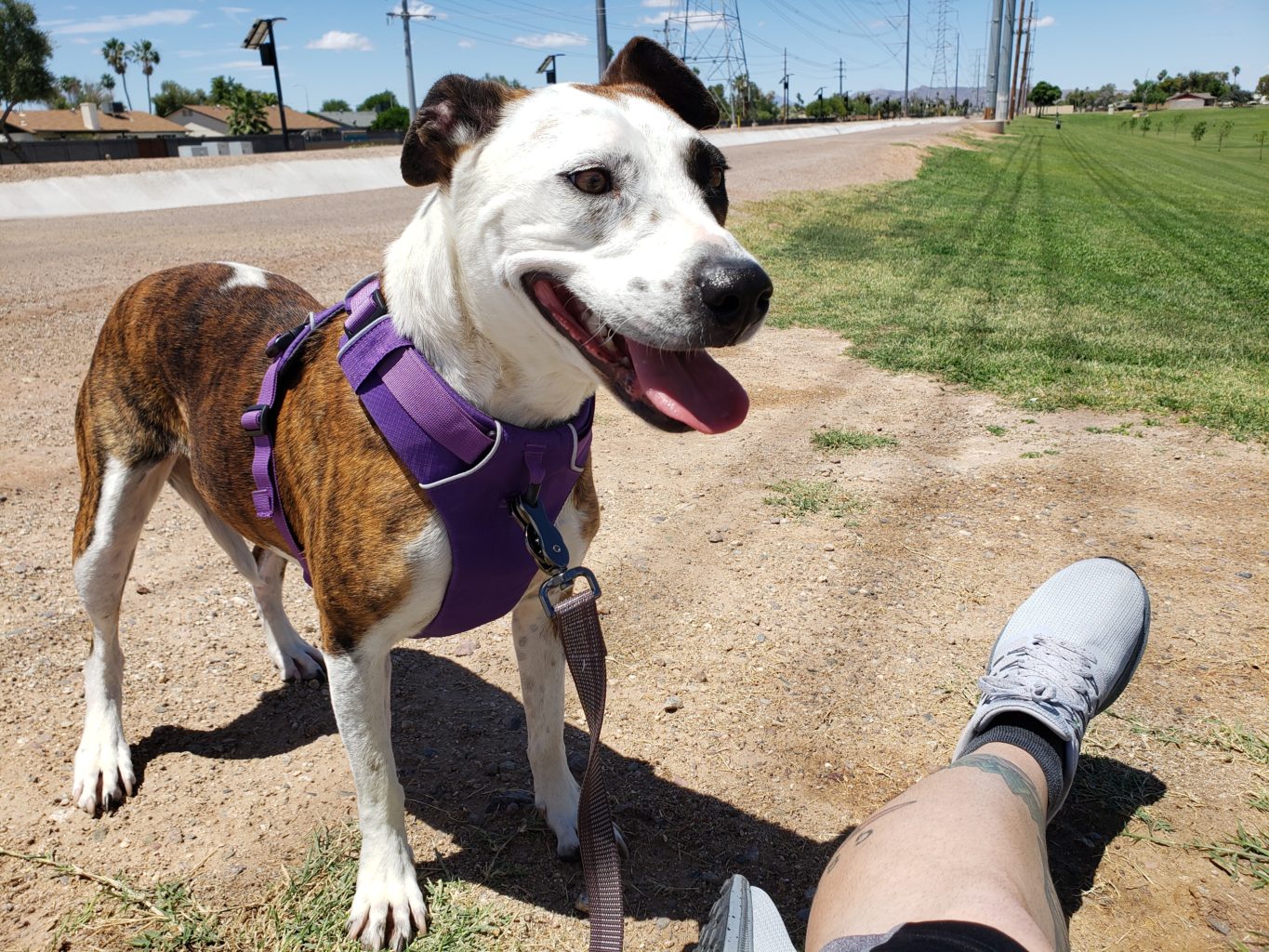 And here are a couple pictures of her settling in, and me and her after I officially adopted her.