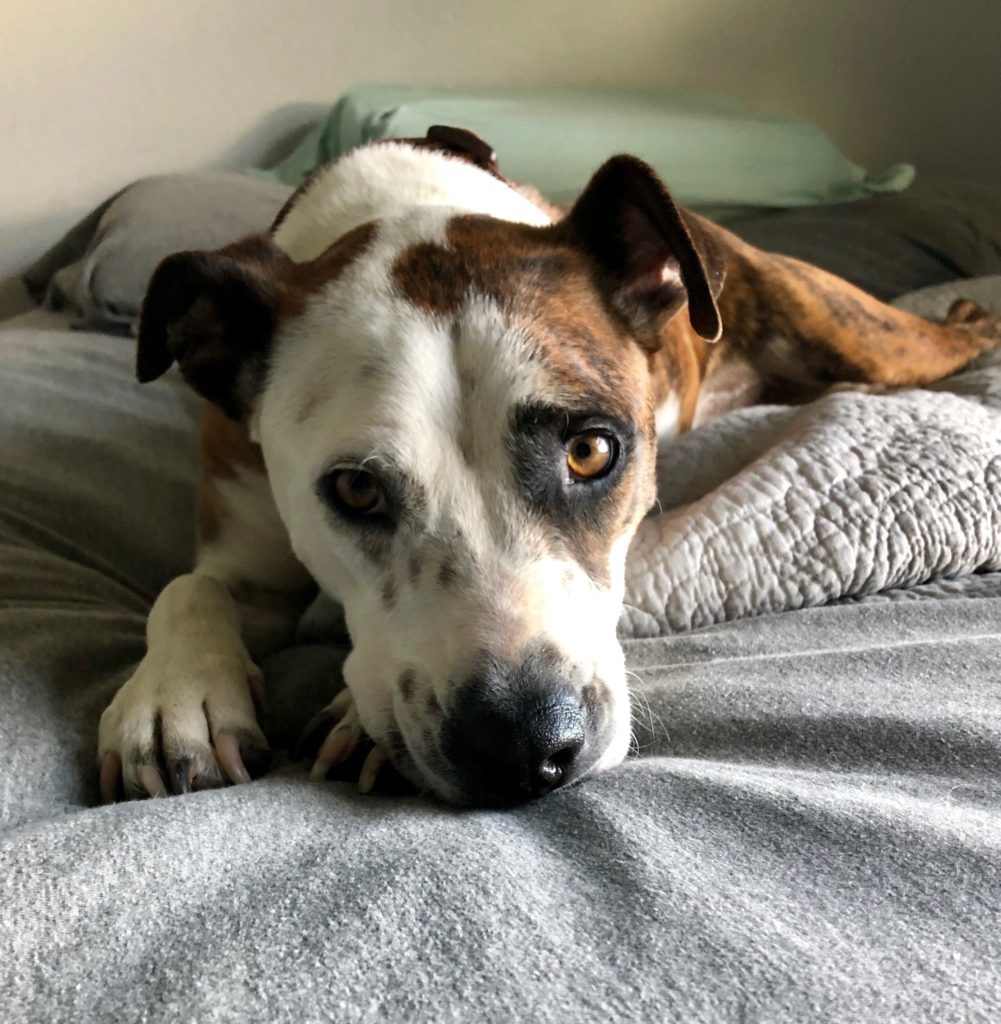 Penny: lab mascot, designated "Science Dog", and the best of all of us. She's the sweetest pup in world, a rescue and mix of cattle dog and pit. She likes long walks, longer naps, cuddles, and making people happy. Her career aspirations include eventually catching a squirrel (to play with, not harm).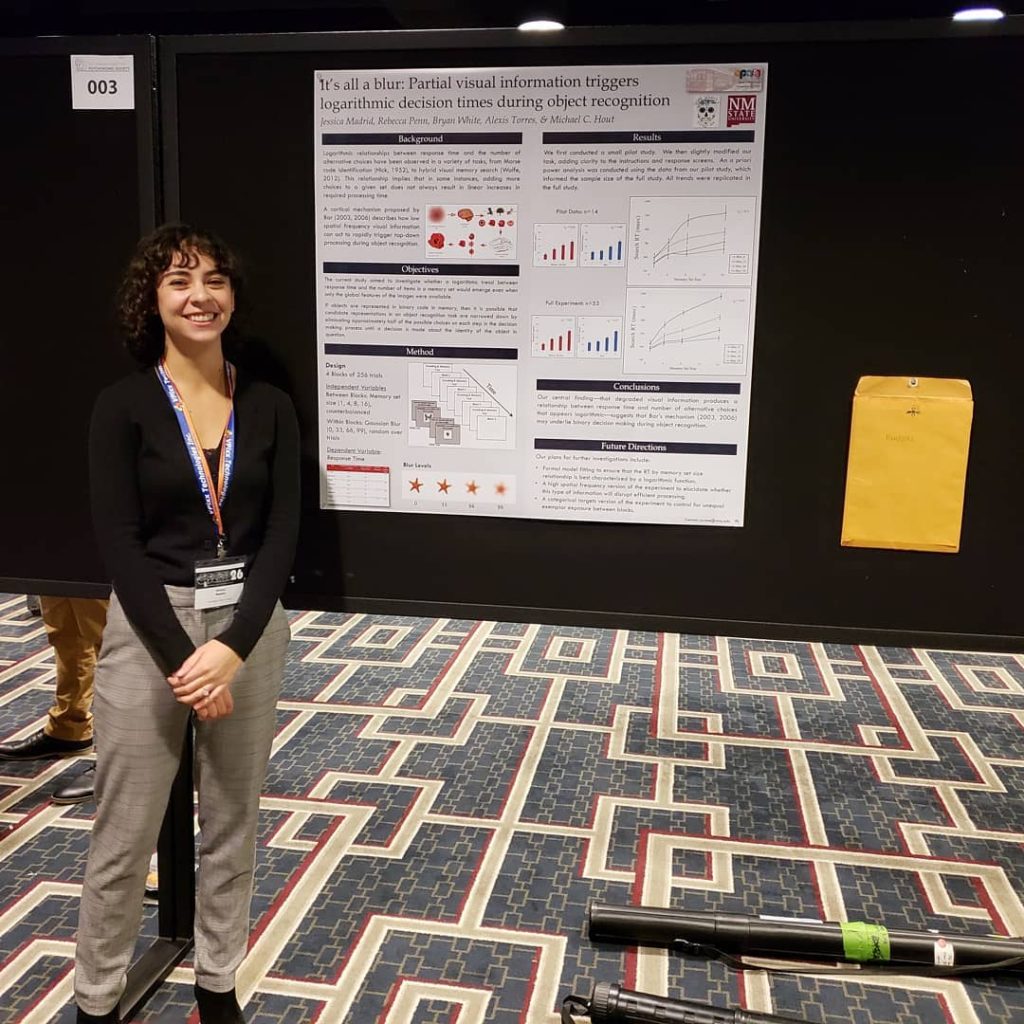 Jessica Madrid, PhD student. Jessica is currently a doctoral student who holds a BA and MA in Psychology from New Mexico State University. Her research interests include visual search and the ways that it interacts with memory, the use of cognitive strategies during search, executive control, object recognition, and the use of eye tracking to study these topics. In her free time, she likes to read, cook new recipes, play volleyball, and nap with her cat, Mouse.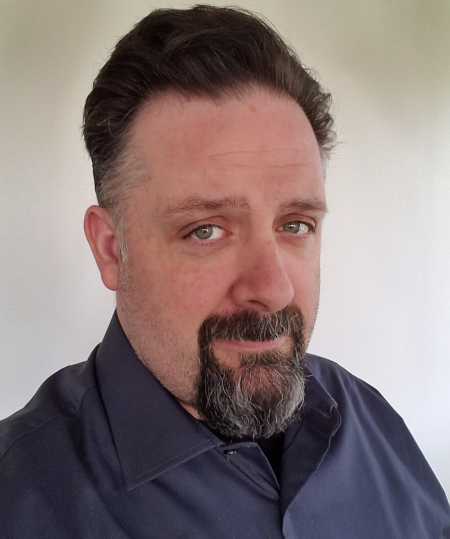 Bryan White, PhD student. Bryan is currently a doctoral student who holds a BA in English from the University of New Mexico, an MA in Experimental Psychology, and is an author/coauthor on half a dozen published papers in various psychology journals. He is a student member of the Psychonomic Society, the Human Factors and Ergonomics Society, and NMSU's Graduate Student Association. When not studying psychology, Bryan is best characterized as an endurance predator of disparate arts and sciences, forever trying to satisfy his rapacious curiosity. His research interests include cognition, human factors and engineering psychology, visuospatial attention, haptics and proprioception, multidimensional scaling and similarity, and psycholinguistics.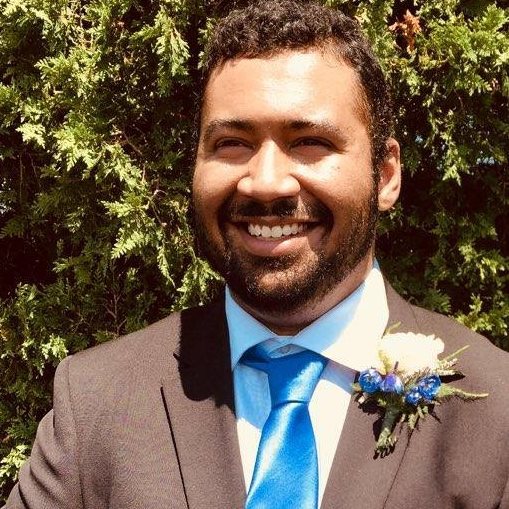 Dre Goode, PhD student. Dré is a doctoral student who obtained his BS in psychology from Franklin Pierce University, and MA in Experimental Psychology from Boston University. Dré is interested in working memory and categorization research, as well as how cognitive offloading can be used to enhance our memory during search. Dré spends his free time reading, writing, playing video games, and hanging out with his dog, Taco.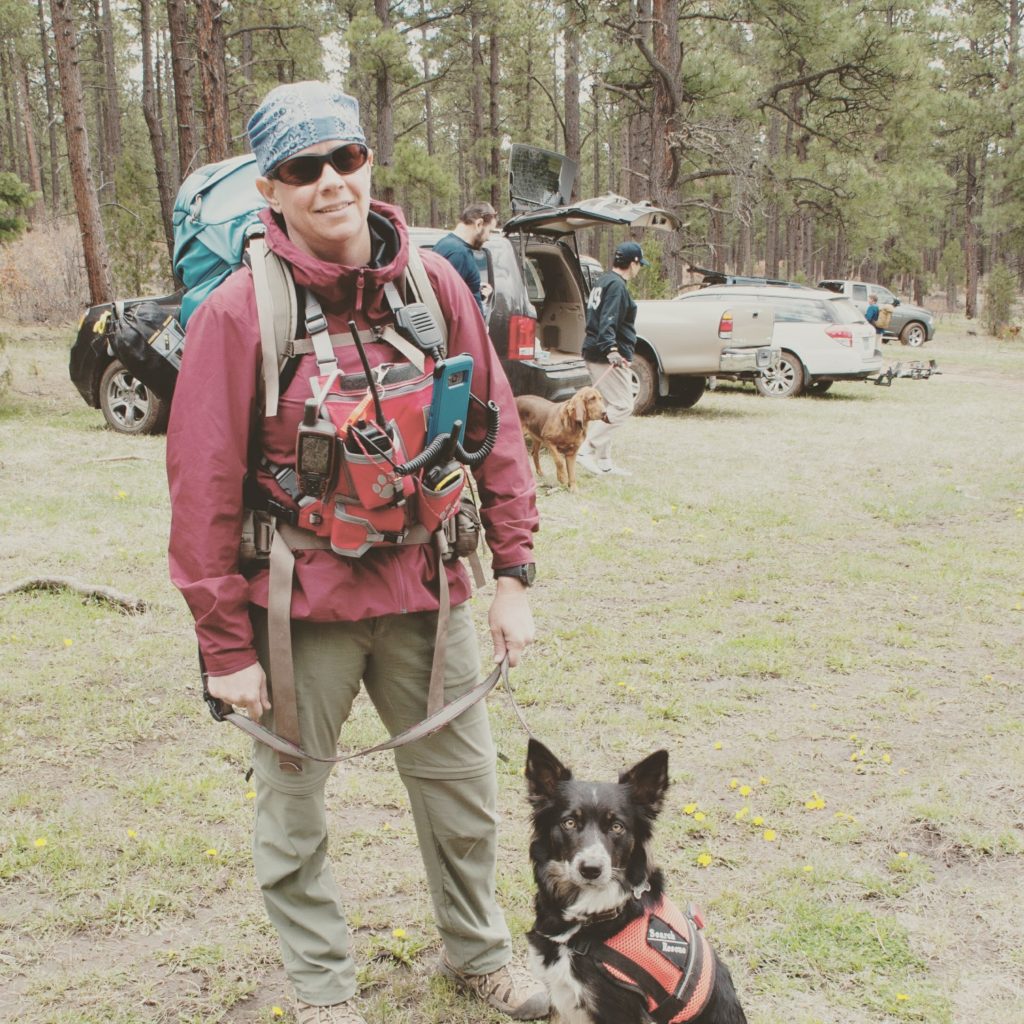 Rebecca Penn, PhD student. Rebecca A. Penn is a PhD student who successfully defended her master's thesis at the start of the spring 2020 semester. Her research interest is on applied instances of unmitigated visual attention and visual search with a particular emphasis on search and rescue. She has two dogs named Leika and Motley.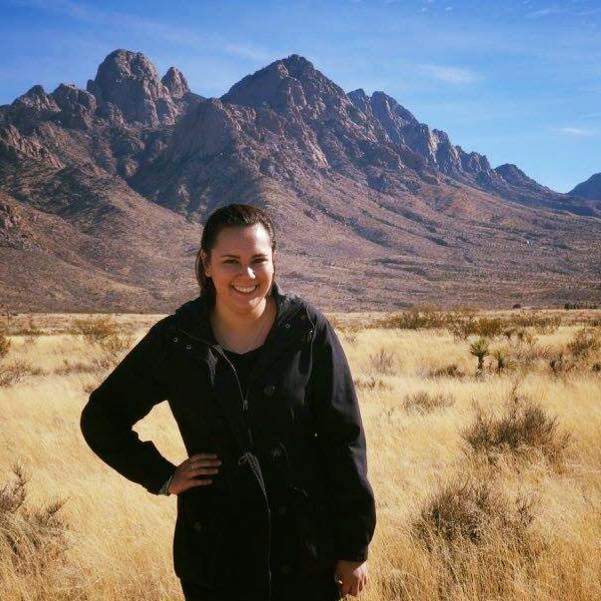 Hailey Sandin, Masters student. Hailey is currently a masters student at New Mexico State University. Her primary research interests include visual search and human factors, more specifically, training scanning search strategies for applied search settings, eye movement feedback, threat detection during visual search, and user experience research. Hailey is originally from Lakewood, Washington and graduated from Pacific Lutheran University in 2014 with her BS in psychology and a minor in religious studies. When not taking courses or doing research, Hailey can be found working as a Registered Behavior Technician (RBT) implementing behavioral (ABA) therapy programs with children with autism. In her free time, she enjoys hand lettering, watercolor painting, reading, and spending time with her beta fish, Rowena Ravenclaw, and three cats, Gear, Fawkes, and Ron Weasley.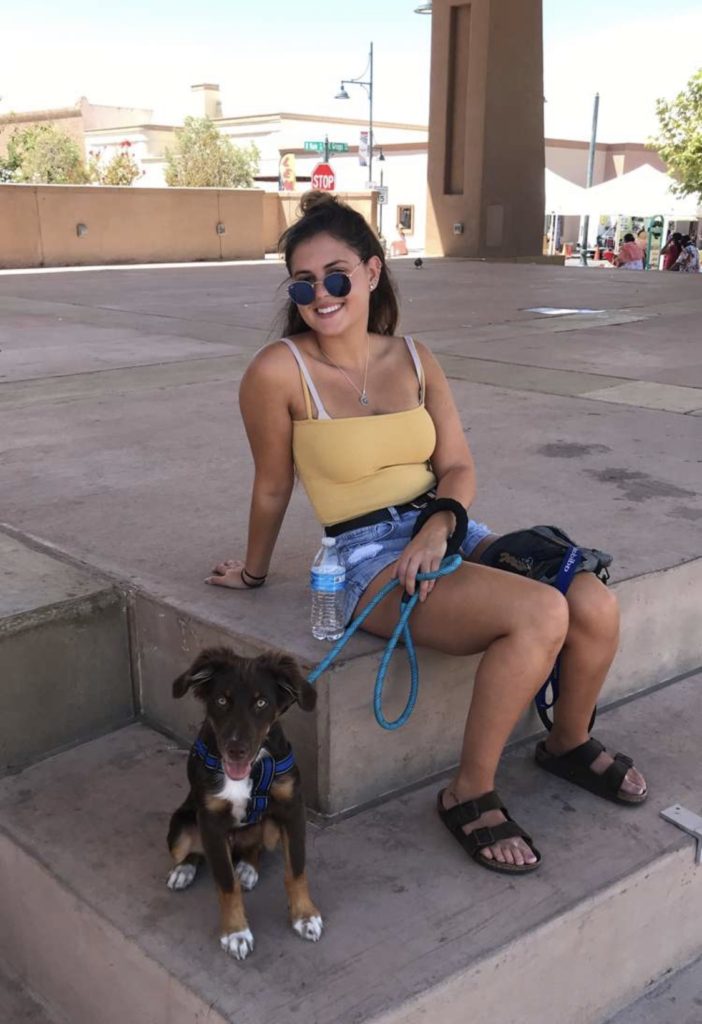 Rebecca Skulsky, Masters student. Becca is a second year Masters student at NMSU. Her main research interests are in the areas of Visual Search and Human Factors. Originally, she is from New York, and graduated with a BS in Cognitive and Behavioral Neuroscience from Villanova University in 2019. In her free time, she likes to go hiking, go on walks with her dog Enzo, and paint.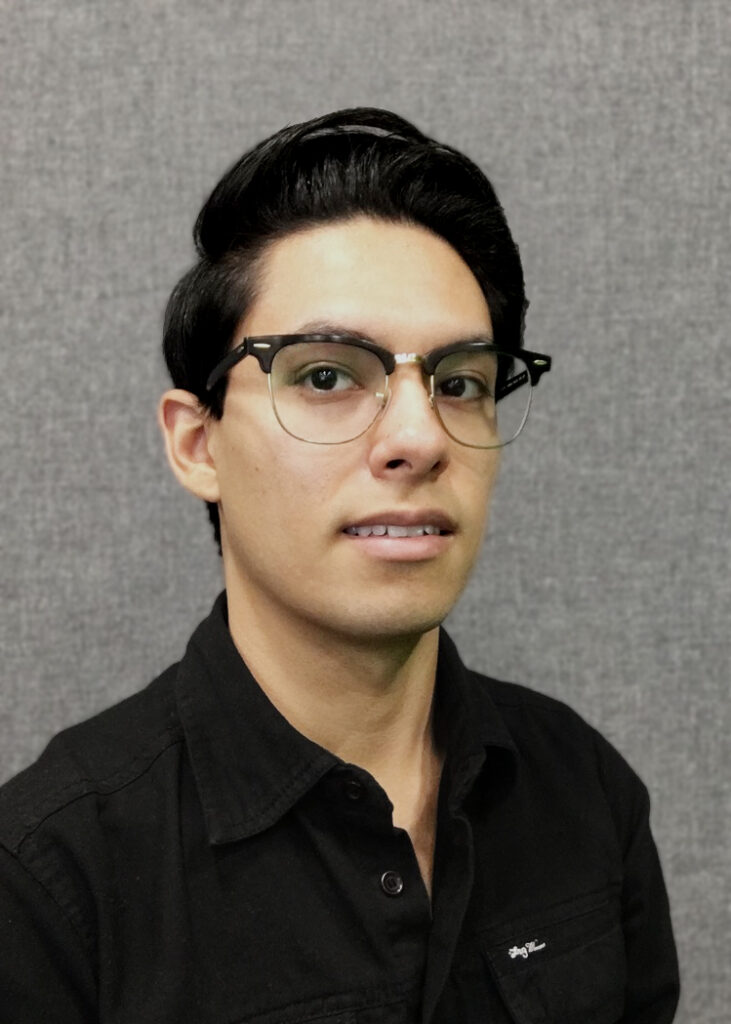 Jonathan Ayavar, Discovery Scholars (undergraduate) student. Jonathan is a proud NMSU senior double-majoring in 3D Computer Animation, Visual Effects, and Computer Science. He was born and raised in Mexico, but is currently living in El Paso along with the rest of his family. This past year, he has been working with Dr. Hout and the rest of his team (at the AddisonCare Virtual and Augmented Reality Laboratory) to create virtual simulations for use in cognition research. After he graduates, he would like to get into the animation industry or the video game industry. In his free time, he likes to work on his own projects, learn new software, or just sit down in his bed and enjoy a movie. His website is: https://web.nmsu.edu/~ayavar/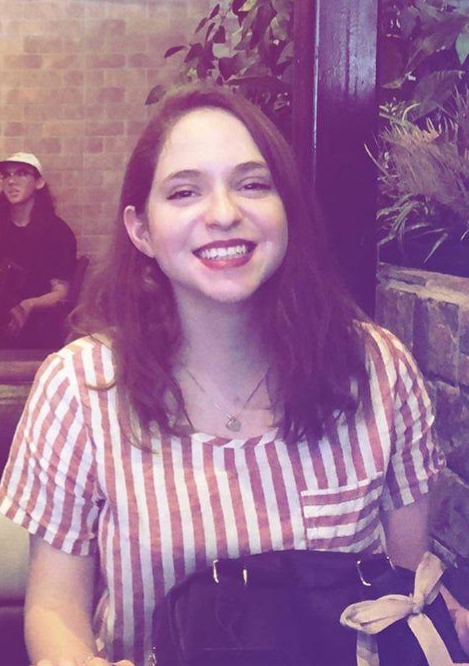 Mariana Cazares Rodriguez, Discovery Scholars (undergraduate) student. Mariana is a Mexican student that is currently a senior at NMSU. She is working towards a double-major in Psychology and CCP and a minor in Forensic Psychology. She plans to apply to a graduate programs in clinical psychology. In her free time, she likes to spend time with her dog, watch movies, and read books.